Comprehensive Glass Work
Whether you're looking to retrofit your bathroom with beautiful glass shower doors or an unforeseen issue has left you seeking glass repair in Moreno Valley, Mead Valley, Edgemont, Woodcrest, Perris, and Redlands, CA, make sure you're trusting the experts at Ace Glass! We offer a wide range of glass services to our customers, including: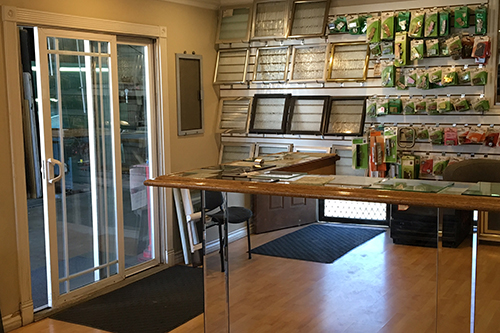 Glass repairs: Cracked pane? Shattered glass? Chipped window? No matter the nature of the issue or the scope of the damage, we're here to provide you with complete and encompassing repairs for your glass. Our professionals will leave your panes looking like new, with a structural soundness that you can rely on.
Shower doors: Do away with that mildew-ridden shower curtain and bring some luxury into your bathroom! We offer shower door installation and repair, to keep your bathroom looking its best.
Custom glass: If you require custom cut glass for a unique application or are attempting to retrofit your unique glass with a new pane that needs to be specially cut, we're here to provide you with superior results. Our craftsmanship is unparalleled!
Glass door installation: Whether for your front door or your patio door, we work with you to install glass doors to perfection.
Skylight installation: A skylight lets in natural light and gives you a unique view to the outside world. If you're considering this unique addition to any room of your home, consult with our experts about the right size and placement, as well as expert installation.
In addition to any of the unique services listed above, we're also your foremost authority on new installation and replacement in Moreno Valley, CA. For more information about any of the glass repair services we offer, please contact us today by calling 951-924-4848. We're happy to work with you regarding any of the above services or any other glass needs you may have. Ask us about commercial glass and window repair too!