Commercial Glass Doors & Windows
Your commercial establishment needs to attract the right clientele, which means having an alluring storefront that's kept in clean, proper working, repaired condition. Your windows in particular say a lot about your store, which is why they demand the attention of an Ace Glass professional whenever service is required.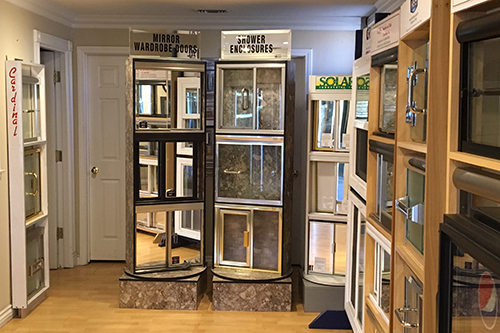 At Ace Glass, we specialize in everything from window pane repair to the installation of commercial glass doors in Moreno Valley, Mead Valley, Edgemont, Woodcrest, Perris, and Redlands, CA. There's no glass project that's too big or too small, and we take pride in providing superior workmanship that reflects highly on your business.
Commercial services
When it comes to commercial glass repair in Moreno Valley, CA, we specialize in offering our expertise to commercial storefronts. From repairing glaring cracks caused by a recent storm, to helping you alleviate the fallout from vandals, we have the experience and resources required to restore your glass to a like-new, pristine condition.
From retail establishments to restaurants, office buildings to private commercial facilities, our experience in offering glass services to commercial building owners and managers spans the gamut. Don't hesitate to contact us today if you require commercial glass repairs, no matter the nature of the problem!
Other Services
We're pleased to offer a range of other glass services as well, to ensure you're getting the services you need from a talented professional:
Wardrobe doors: Glass wardrobe doors are one of our specialties and a service we take pride in offering! Come to us to have these doors specially cut and installed by one of our experts.
Screen installation: Installing screens on your windows or commercial glass doors is made easy thanks to our expansive experience and penchant for quality.
Mirrors: Whether you're doctoring an old mirror that's showing its age or you need a brand new mirror made to your exact specifications, we're on hand to help.
For more information about any of the commercial glass repair services we're pleased to offer or to inquire about your unique needs, please contact us today by calling 951-924-4848. Ask us about residential window replacement and glass repair services too!